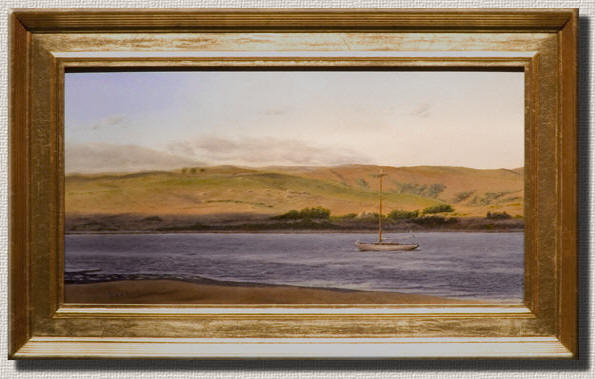 View of Point Reyes from Inverness in the late afternoon
12" x 24", Available







Use your browser slide bar below to see the next painting to the right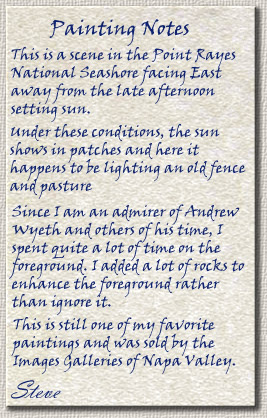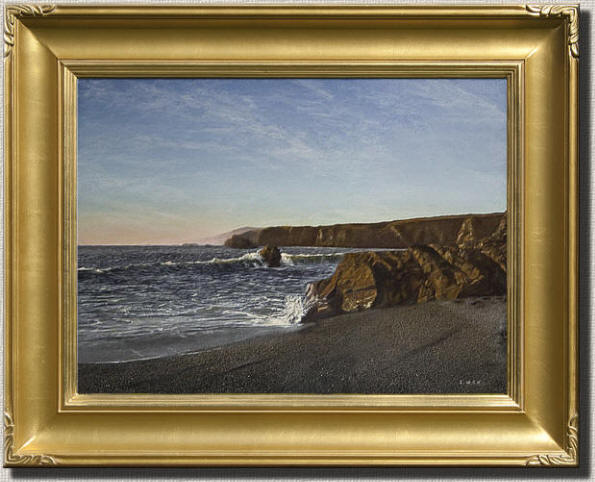 Schoolhouse Beach
16" x 20", Available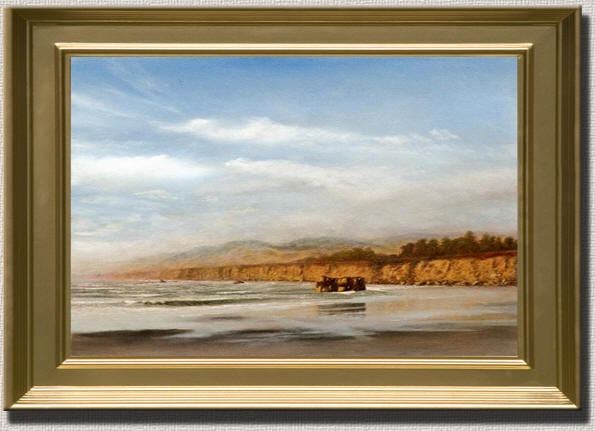 Salmon Creek
18" x 24",
$3200,
Sold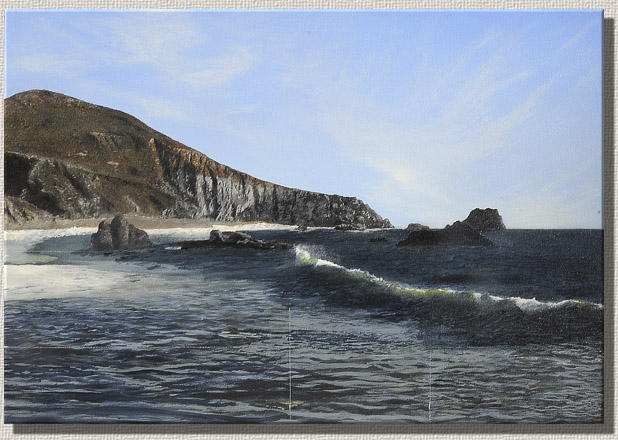 Goat Rock looking South
Work in Progress
Oil on board on canvas, 18" x 24"
A Work In Progress

I like to share partially painted work especially with other artists having some of the same issues with painting as I have. I also like to let people know how long and hard most painters work on a painting.

The painting to the left is a work in progress - it is not complete. The areas not completed are the background hills which need to pushed back a bit, the rocks in the water which need more detail, the water in the foreground which is sketchy, and I may intensify the clouds.

The vague white lines in the foreground help me keep the wave in perspective. Waves in seascapes tend to become overly dominate even in the best of paintings. This wave, in this painting, has grown out of proportion to the painting several times.

As I have mentioned in other writing on this web site - water is extremely difficult to paint well and I have proven that many times with this painting.

I have been working on this painting, off and on, for two years.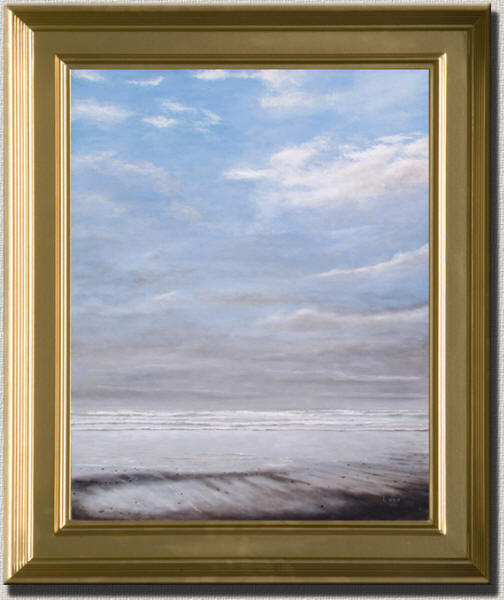 Salmon Creek
Beach
36" x 22", oil on Board, Available