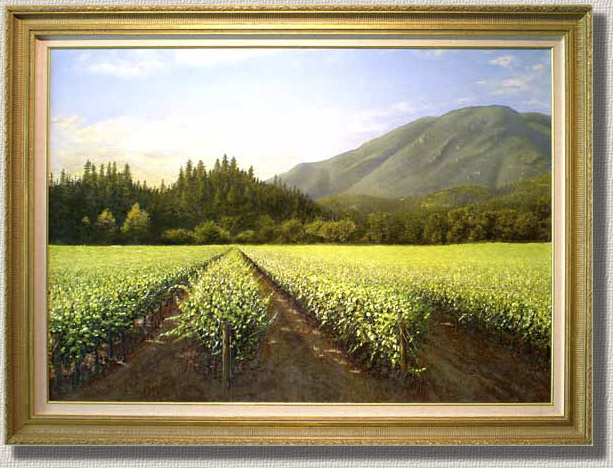 Mount St. Helena from Highway 29

24" x 36", $5500,
Sold




Use your browser slide bar below to see the next painting to the right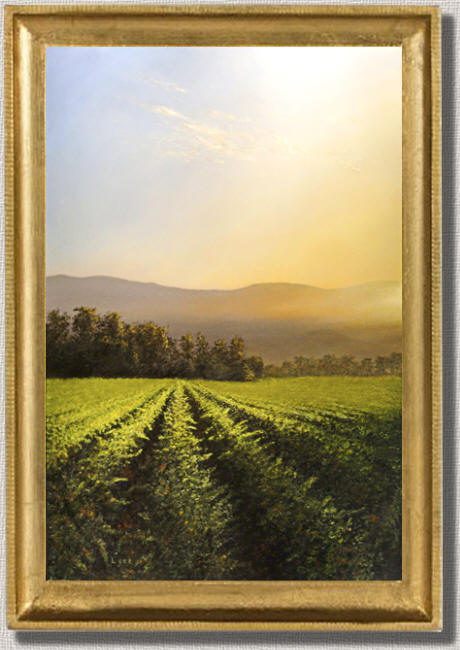 Vineyard Sunrise over Napa Valley
Oil on Canvas, 24" x 36", $4800,
Sold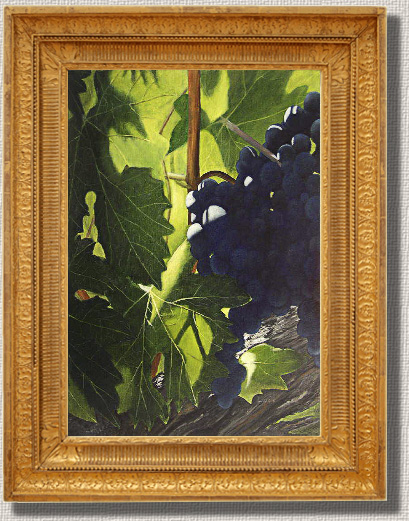 Vines and Fruit
20" x 16",
$2800,
Sold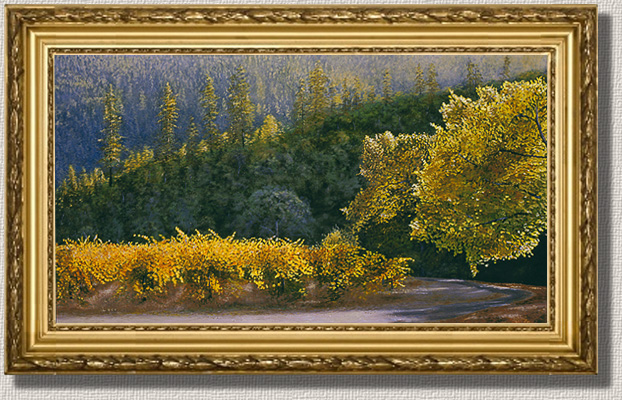 Maple Lane, Napa Valley
24" x 36", $4200,
Sold
The painting to the right is of an oak and a vineyard in the late afternoon.

The image is large to show the detail and intensity of the painting and of the scene.

As bright as this seems, late afternoon in the summer in Napa or Sonoma Valley is an intense time for light - it must be that way, that is why the wine is so rich in those counties.

Just as the vintners live and breath warm long days for their fruit, so the artist can be overpowered by the light and color. I did my best to paint the real light and the real colors. This is not a place for exaggeration it is a place for expression of the power of light.

This really is what late afternoon in Napa Valley is like!

18 x 24, oil on canvas, $3700,

sold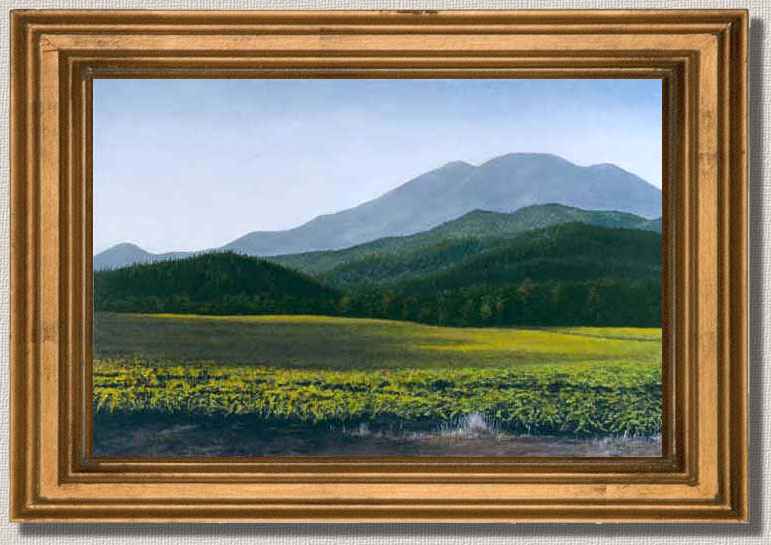 Essence of the Valley
24" x 36", $3200,

Sold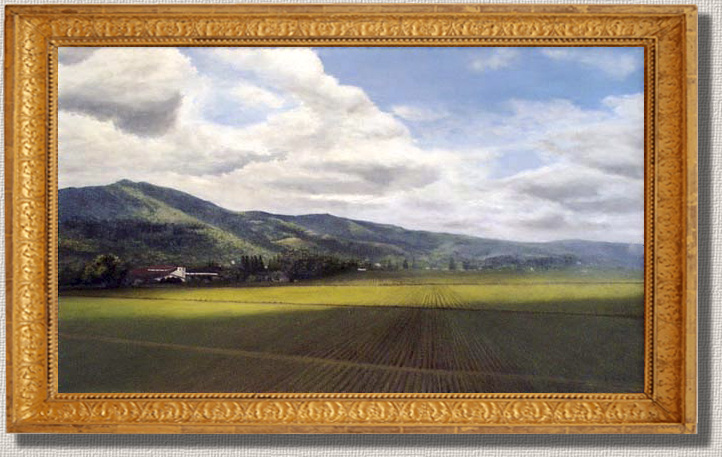 View From the Opus One Tower in Napa Valley
24" x 36", Oil on Canvas, $4800,

Sold
A few comments on vineyard paintings
I enjoy painting vineyards and I am now looking at a few vineyards in west Sonoma County. A big part of a vineyard painting is b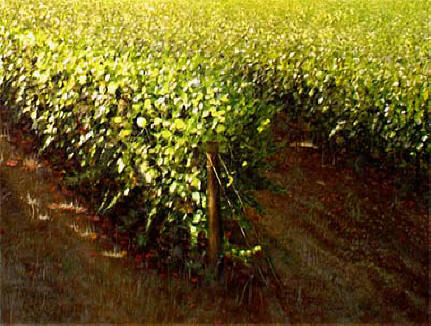 ackground which seem obvious since the vines themselves all look the same to most viewers.
The image to the right is a close segment of the foreground of a painting on this page.
Even this image does not show the real detail of the original which shows individual pieces of rock and weeds.
The real fun of a painting like this is in painting the detail. It sounds boring but it is really a pleasure to be so close to the vines. I suspect some portrait painters felt this way about painting a person they are particularly close to.
The full painting is on this page if you can find it from this segment.